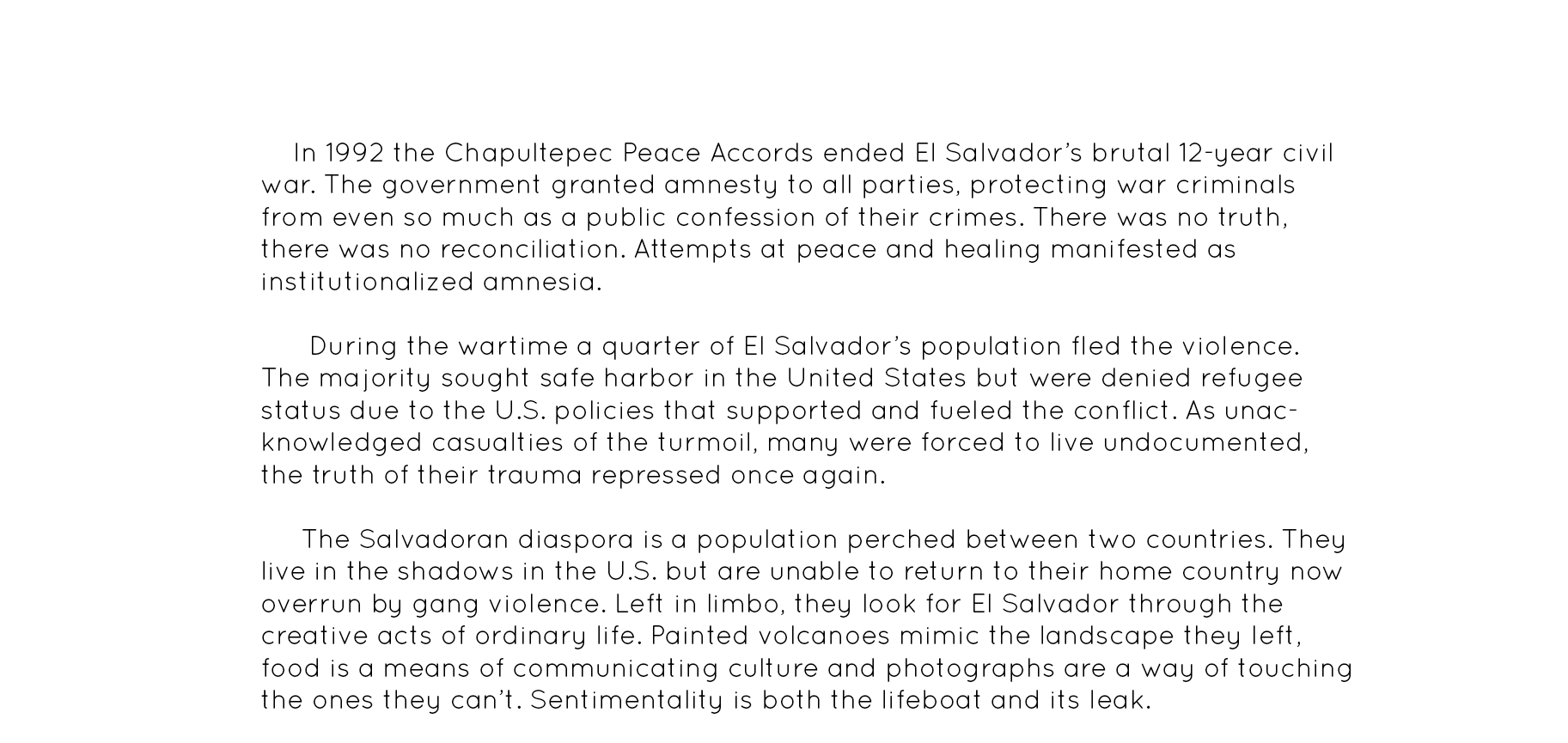 Ricardo Aparicio fled for the United States after fighting for the military. His mother, having her house bombed and her eyes infected from the smoke of burning bodies, was there waiting for him. He has been deported twice.
His son, Anthony Aparicio, said, "In my dreams I would see my dad and run to him. Then I would blink and he was gone. I would just lie on the ground and cry."
Marina Hoya visits her husband and children in Maryland.
YouTube video of the civil war streams on a big screen television. Occassionaly it will be fruits or pixelated landscapes.
Luis Diaz and his combat boots, also used to cross the border. (Psuedonym given for fear of retaliation, 20 years after the end of the war.)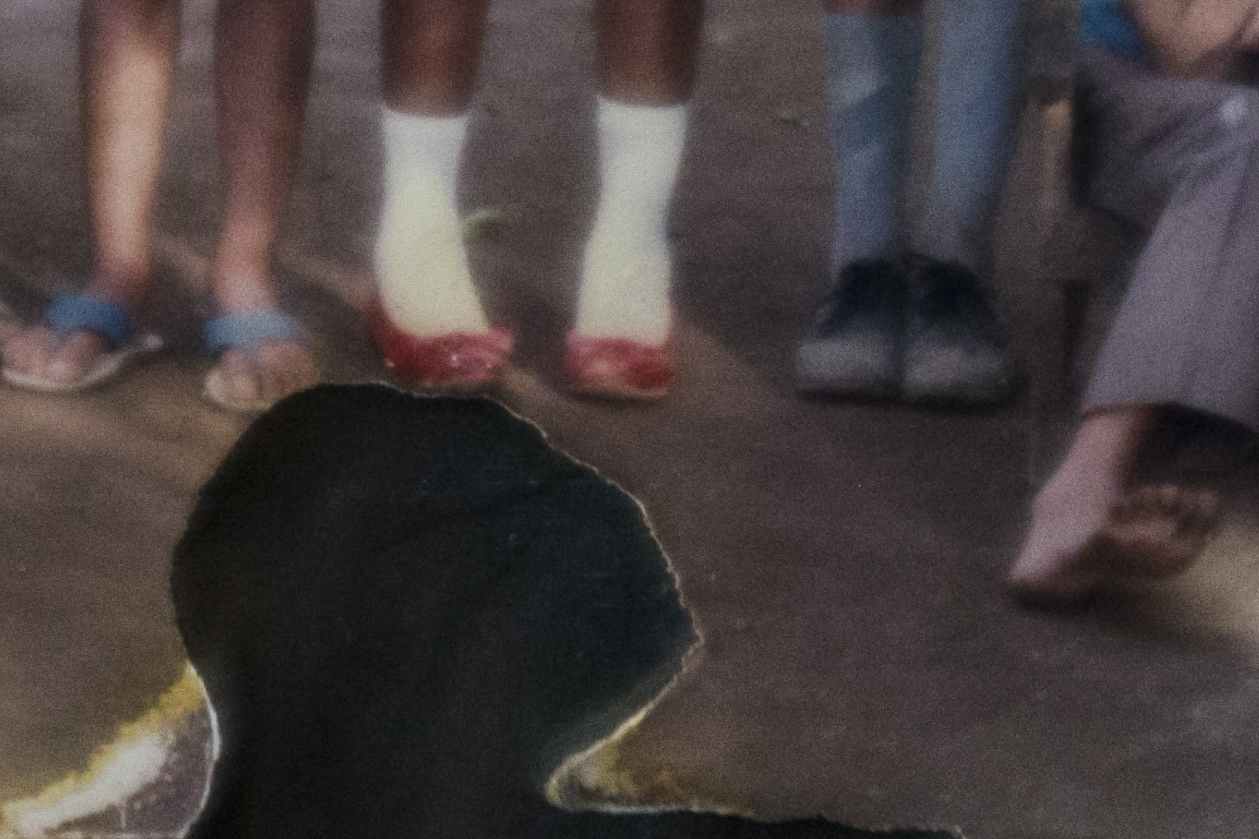 Photo of grandparents on cellphone, contributed by Katie Flores.
Celebration of the 25th Anniversary of the Peace Accords at a community college in Maryland.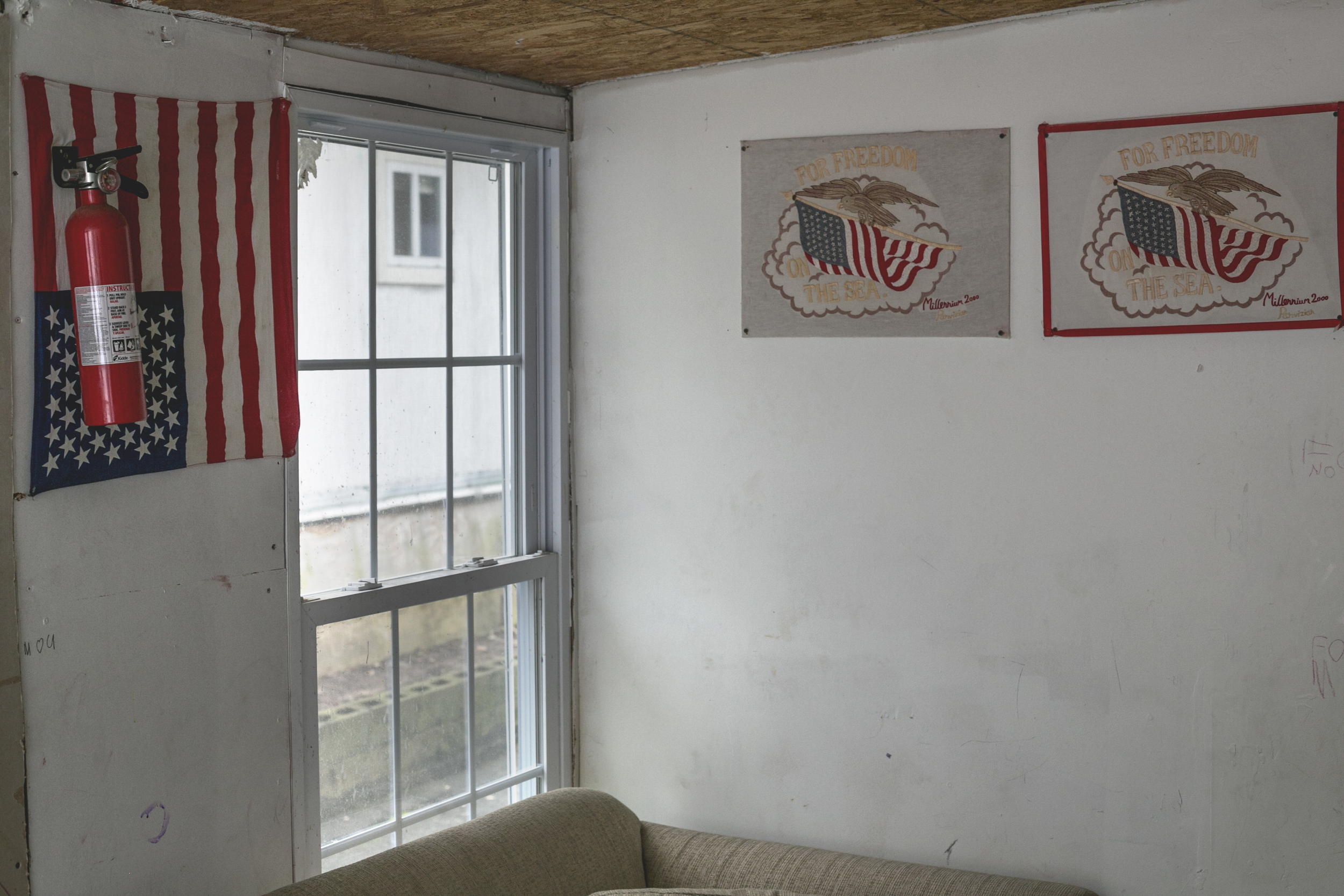 Displayed the home of Carlos Molina; a photograph featuring Carlos Molina in uniform.
Drawing of her home in El Salvador contributed by Sonia Estrada.
Salvadoran blender cover and photograph of New York City.
"This is what its like when you don't have papers. No options, you can't do anything." -Iliana Matute while looking at this image.
Ronaldo Iglesias, part of the ongoing child migrant crisis, fled gang violence in 2015. Ronaldo hugs his grandmother who fled over 25 years ago during the war.
Former FMLN combatant, pretending to drown in the Shenandoah River.
"El Salvador Day" at Calvary Baptist church in Washington D.C.
Festival in San Miguel, El Salvador
The Festival of Women and Corn in Hyattsville, MD
A question card written for the panel at the 25th anniversary of the Salvadoran Peace Accords in January 2015.